Fuzhou Gui'an Water World
Gui'an Water World is located in Fuzhou City, Fujian Province. The project is a world-class water paradise with high grade and high quality and high technology, The projects are built by Century Jinyuan Group and covers an area of more than 200,000 square meters. Introducing the latest top water recreation equipment at home and abroad and many of them can be called the longest and steepest Python slide, the largest hurricane horn, the longest artificial drifting river, the first set of six parallel competitive slide in Haixi and even in Asia.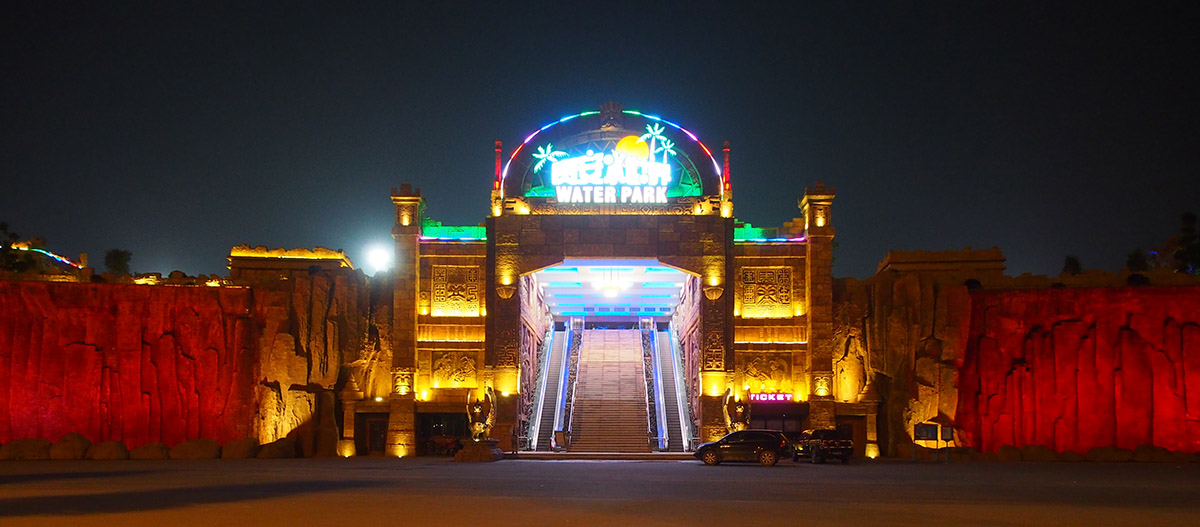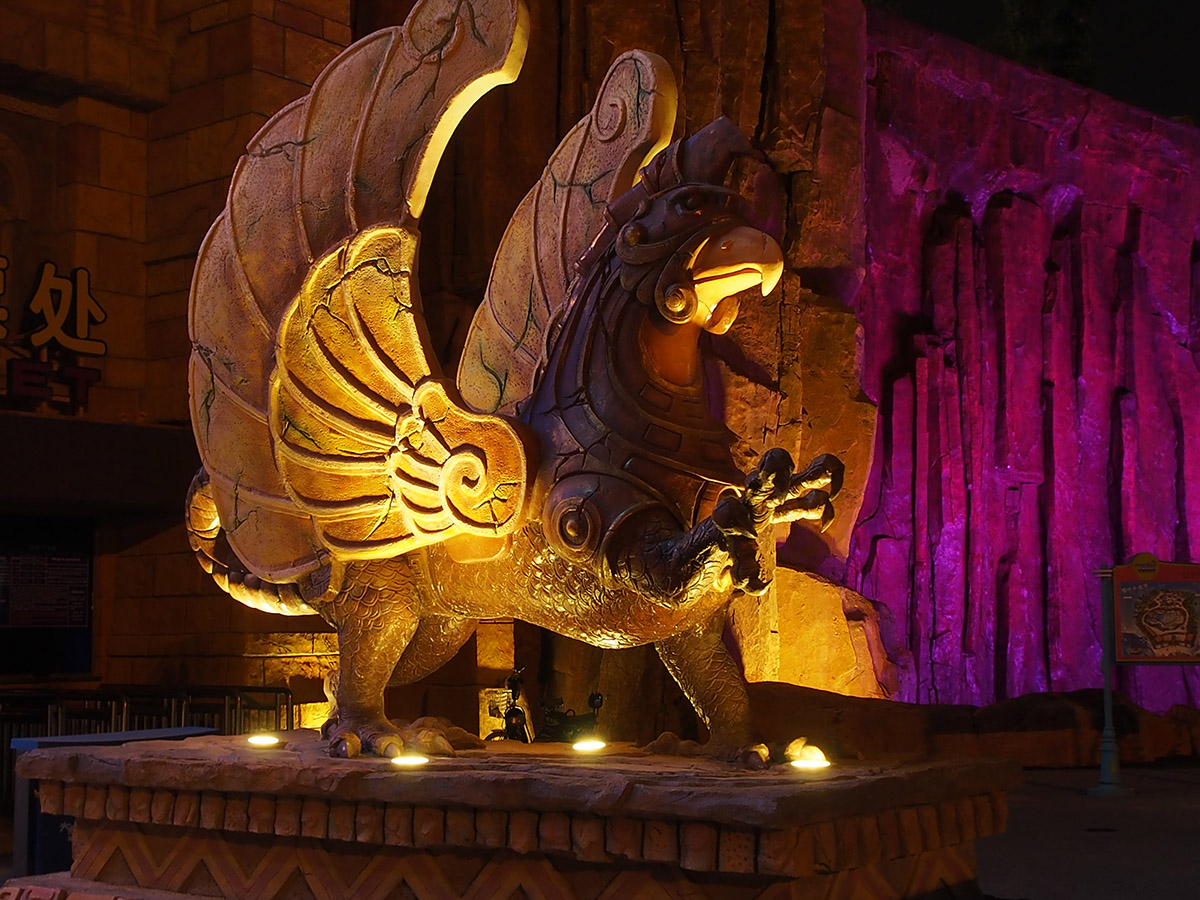 "That intelligent person likes water and benevolence person likes mountain".Water is the source of our life and our spirit. We should give full play to the natural nature of water so

as to build a harmonious environment and landscape atmosphere between light and people and water rely on people's visual and auditory perceptions combined with people's

subjective feelings. Create a harmonious light environment between man and nature embrace super floating circles and wander in drifting rivers and watch the Mayan tsunami

along the way and breathe the romantic freshness of Crescent Island.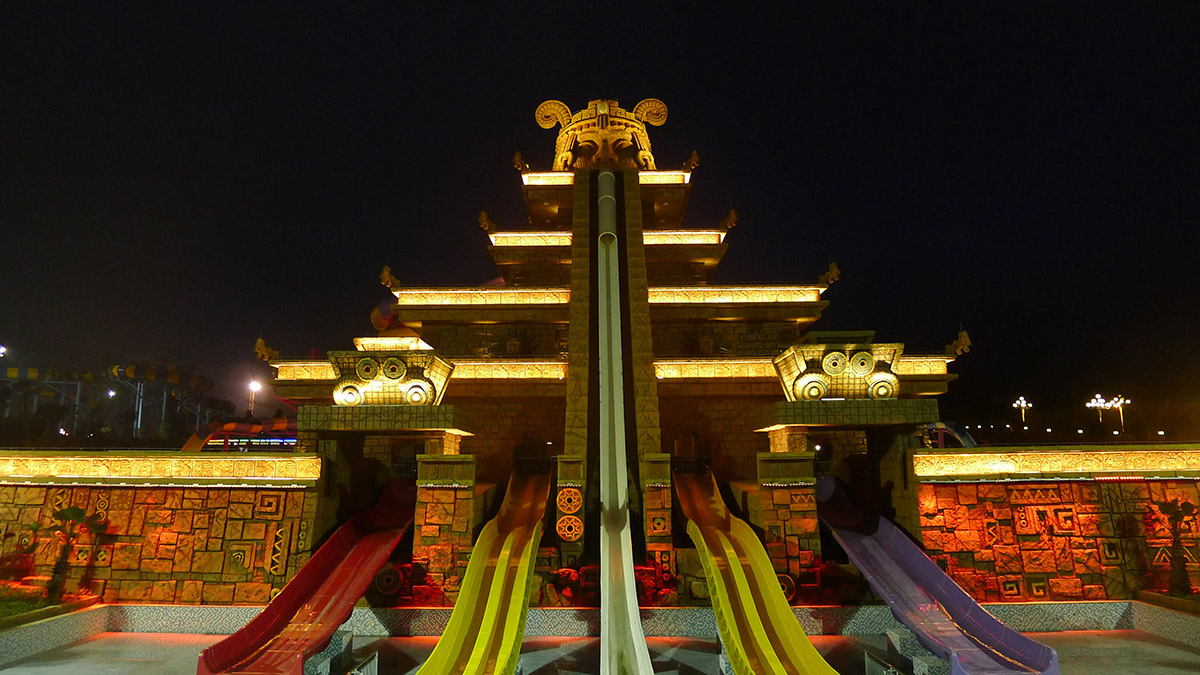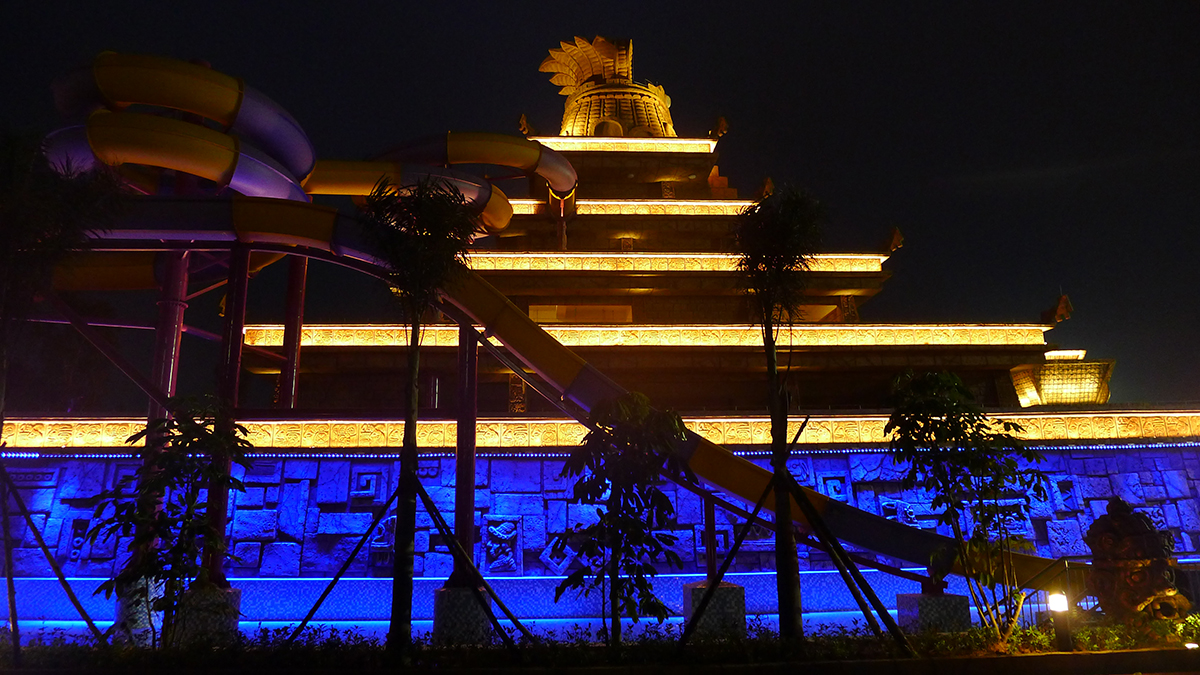 Gui'an Water World Nightscape Lighting Project adopts a full range of Qinli products: Pixel Lights, Spotlight Lights, Line Lights, Wall Washer Lights, Buried Lights and Customized

Landscape Courtyard Lights, DMX512


The control system and DGS synchronous positioning perfectly present the visual feast of the scenic spot.